Blog
The Benefits of Coaching in Academia
September 13, 2016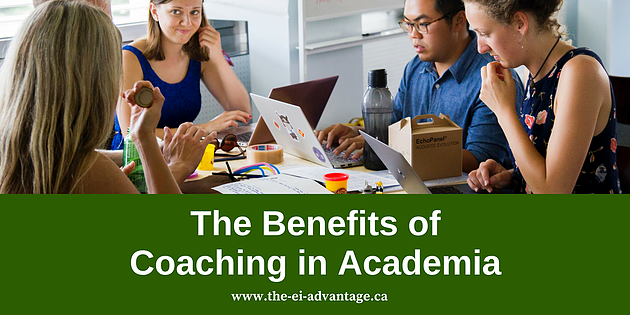 Our vision is to create coaching cultures within the education and business sectors and build a bridge across these two domains.
By fostering an environment of engagement and collaboration initially in the classroom, students develop essential coaching skills.
As young people take their place as professionals in society, essential skills including communication, collaboration, critical thinking and commitment transfer into our workplaces.
"Build a better classroom experience for your students and for you."
– Dr. Hayley Hesseln, PhD, CEC

As an educator with a passion for teaching, understanding my own personal operating style and learning a coaching methodology has been essential in creating engagement and an enhanced learning experience in my classroom. It has advanced my ability to provide an innovative and responsive educational experience for my students that leads to real learning.
COACHING iNSIGHTS™ is a program co-founded by Janice Gair and myself with the express purpose of contributing further to the field of education, and preparing our future workforce. It builds awareness of emotional intelligence together with personal operating style, and provides training on coaching skills using a methodology to foster improved engagement in academia. We have been delighted to be working with various academic groups across the Prairies and now are expanding our work into the North.

My research into skills development in the North, and background as the Dean of Undergraduate Studies of the University of the Arctic has given me insight into the power of coaching to help develop pathways between academia and the job market, understanding that they go both ways.
Our vision is to create coaching cultures within the education and business sectors and build a bridge across these two domains. By fostering an environment of engagement and collaboration initially in the classroom, students develop essential coaching skills. As young people take their place as professionals in society, essential skills including communication, collaboration, critical thinking and commitment transfer into our workplaces