Certification Programs
EQ-i2.0 / EQ360 Certification
Become certified to deliver emotional intelligence assessments. Certification is available online, in-person or in-house.
---
---
COURSE DESCRIPTION
Train the trainer program to become licensed and certified to deliver emotional intelligence assessments (EQ-i2.0 & EQ360) for individuals and teams. Reports are designed with clear instructions, with a Client report and Coach report to guide the debrief.
While technical and professional competence is essential in the workplace, emotional intelligence is a better predictor of success. Emotional Intelligence is a set of emotional and social skills that influence the way we perceive and express ourselves, develop and maintain social relationships, cope with challenges, and use emotional information in an effective and meaningful way.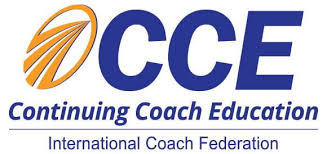 Program includes:
Individual Leadership Report assessment and 1:1 debrief with a certified executive coach.
Four (1/2 days), or 2 full day instructor-led virtual learning.
Copies of all curriculum and supplemental materials on the private LOGIN section of our website. Recorded session available for playback.
Exam Tip Sheet!
EQ Edge book.
Free account with MHS to administer EQi-2.0 and EQ360 assessments which includes online user guide, marketing, and resource materials.
Continuing education credits with the International Coaching Federation [9.25 core, 6.75 resource], and Canadian and American Psychological Associations. Pre-approved for CPD credits with CPHR BC & Yukon.
Post certification support and learning included:
Free access to our Authentic Leadership e-learning module including three exercises designed to enhance self-perception.
50% Discount on our other e-learning modules: Learn to Lead with a Coach Approach, Innovative Leadership, Visionary Leadership, and Leadership Derailers. Coupon code given upon completion of your certification.
Our online monthly newsletter with tips and current information on EI in business and academia.
Friendly ongoing support as you learn to use the assessment and navigate the system.
Your facilitators:
Your facilitators are the co-founders of EI Advantage, Janice Gair and Hayley Hesseln. They are authors of "Emotional Intelligence: Your Foundation for Success" available on amazon, and EQ Connections™ distributed by MHS.
Testimonials:
"Janice and Hayley did an awesome job taking us through the course for EQ! I love their passion for EQ and I definitely recommend them to anyone looking on how to learn more about EQ Certification and the importance of Emotional Intelligence in the workplace." ~Sherrillan Atkinson, Belonging Manager, Bob Barker Company, Fuquay-Varina, North Carolina, USA
"You made it such a rich learning experience. I really appreciated the safe space you created and the experiential approach to learning. I loved your anecdotes and stories and how you integrated your rich experiences to ground the theory in practical ways! ~Rita McDowall, MEd, CPCC, ACC, Rita McDowall Coaching, Toronto, Ontario, Canada
​Downloads
Each report includes a Coach Report, complete with coaching questions to guide your client/employee debrief.
---
ICF Accredited
9.25 Core, 6.75 Resource Credits
In-House Options
Let's certify your team. Talk to us about options.
---